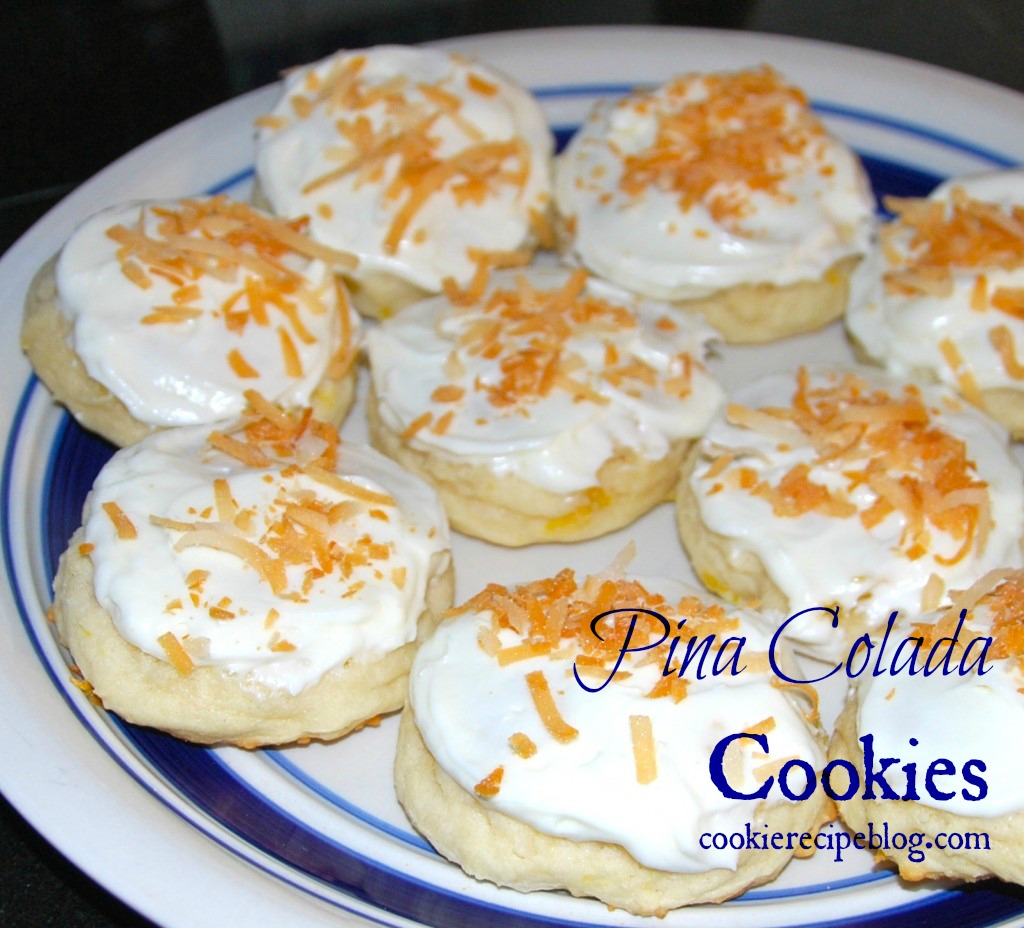 You may be asking "How did the contest go?" I will catch you up if you don't know  what I am talking about.  Last year I submitted this recipe in a contest to win a trip to Hawaii and be on their morning television show. I didn't win, but I came in 7th place on a list of more than 500. I was very happy about the outcome other than I didn't make it to the morning show on Hawaiian television. It was fun entering and watching my recipe climb the list but it was more fun making these cookies for my friends to sample. Thanks to everyone for "Voting Me Up."
Here is the story behind the making of these cookies:
My first trip to Hawaii was with my grandparents. It was a wonderful magical time for a 17 year old girl. My grandparents have since passed away but in honor of my precious time in Honolulu with grandma, I have modified one of her old cookie recipes to emulate the taste of the islands.
Pina Colada Cookies with Macadamia Nuts
1 cup shortening
2 cups granulated sugar
1 cup sour cream
2 eggs
2 teaspoons rum extract
1 – 8 oz can crushed pineapple, drained well
1/2 teaspoon baking soda
4 teaspoons baking powder
5 cups flour
1 cup coarsely chopped macadamia nuts
Cream shortening and sugar in your KitchenAid Artisan Series 5-Quart Mixer
. Add eggs one at a time and combine well. Add sour cream and rum extract. Mix in drained pineapple.
Mix dry ingredients together and add to creamed mixture. Blend well in stand mixer. Add macadamia nuts.
Chill dough for at least one hour.
Preheat oven to 350 degrees. Spray cookie sheets with cooking spray. Roll dough into 1-1/2″ balls (I use a cookie scoop which works great and makes all the cookies similar in size and shape! Norpro 3 Piece Stainless Steel Cookie Scoop Set
gives you a variety of sizes for different occasions). Bake for 12-15 minutes or light brown on the edges. Cool. Frost and decorate.
Rum Frosting
8 oz pkg cream cheese, room temperature
4 tablespoons butter, room temperature
2 cups powdered sugar
1/2 teaspoon rum extract
toasted coconut
Cream together cream cheese, butter, powdered sugar and rum extract with mixer until spreading consistency. Frost cookies and sprinkle cookies with toasted coconut.
Delicious cookies for your luau!